We are delighted to host our Autumn series of guest workshops exploring themes relating to mindfulness and inclusion.
This workshop is:

An Introduction to Mindfulness and Social Class by Colette Power PhD

There are many reasons why mindfulness has not reached down through the social strata. One of those reasons is that there are still very few working class role models in front-line positions in the mindfulness field. This is not an accident. Understanding how privilege is maintained and how class-based inequality and exclusion operate will increase awareness and accessibility.
This one day workshop provides space to explore class-based inequality in the mindfulness field and how it impacts on diversity, inclusion and participation. The workshop supports organisations to become more inclusive and individuals to become more class aware.
In the workshop we'll:
Explore class stories
Explore class indicators and class barriers
Explore cultural beliefs about social class
Identify the conditions that maintain unfair advantage, that limit accessibility or inhibit participation
Build cross-class alliances
About our Guest Speaker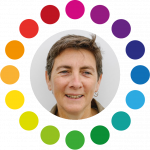 Colette has been teaching mindfulness and compassion-based programs (Breathworks MBPM, MBSR, MBCT) since 2011. She is a Certified Mindful Self-Compassion teacher, supervisor and mentor. Colette attended the first Class Action training in the UK in 2018 and since then has been offering training focused on raising awareness of class-based inequality. Colette is active in the field of mindfulness and social justice, working towards widening accessibility and building a more diverse community of mindfulness practitioners.
For further information please visit: www.colettepower.com
Who is the workshop for?
This training is suitable for anyone teaching mindfulness including .b, Paws b and dots teachers as well as School Mindfulness Leads and .b Foundations teachers.
Participants must be teaching, or intending to teach, mindfulness, and have their own personal mindfulness practise as required by MiSP train to teach courses.
How much does the workshop cost?
This one-day workshop costs £50.
This course meets the conditions of an exempt supply of education provided by an eligible body and is therefore exempt from VAT.