We are delighted to host our Autumn series of guest workshops exploring themes relating to mindfulness and inclusion.
This workshop is:

The Power and Potential of Mindful Leadership by Maggie Farrar

The school year 21/22 will see all of us focus more intentionally on wellbeing and learning for all and this workshop will explore how when senior leaders practice mindfulness, it helps develop a culture where all members of the school community can thrive and flourish.
This 4-hour workshop will explore two themes: The impact of mindful leadership in schools and an introduction to some foundational practices for mindful leaders:
Being balanced, attentive and aware – wisely handling stress and overwhelm
Cultivating a wise relationship with our thoughts – and learning how to ' switch off' at the end of the day
The power of perception, tuning into our senses and the leader as chief noticer
Brave, resonant and aware leadership as a change agent in an unstable world
Cultivating organisations of compassion, hope and optimism
The power of wholehearted leadership, how to strengthen it in self and supporting it in others
Mindful organisations and their ability to cultivate resilience and withstand shock and disruption; learning from the Covid period, and re-imagining the future.
About our Guest Speaker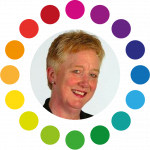 Maggie has worked as a school leader in London and in Birmingham. She was the Director of Leadership Development and Research at the National College for School Leadership and interim Chief Executive.
Since training as a mindfulness teacher with the OMC her work has focused on the 'inner life of leaders' and the power and potential of mindfulness practices to transform schools.
She has worked with over 400 school leaders in England and Australia since March 2020 supporting them with mindfulness practices during this time of Covid 19.
She continues to learn, and benefit from her own mindfulness practice.
For further information please visit: https://www.empoweringleadership.co.uk/
Who is the workshop for?
This workshop is suitable for any school middle or senior leaders, or anyone aspiring to become one, regardless of their mindfulness experience.
How much does the workshop cost?
This half-day workshop costs £35.
This course meets the conditions of an exempt supply of education provided by an eligible body and is therefore exempt from VAT.