AN INTRODUCTION TO MINDFULNESS
& HOW IT CAN HELP WITH SCHOOL TRANSITION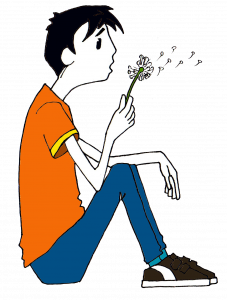 This informative and engaging course is an introduction to mindfulness for teachers, including the science behind mindfulness and how it can support individuals in schools to enhance their wellbeing.
Participants will also be trained to deliver .breathe, our four lesson curriculum for 9-14 year olds to be taught in the classroom as part of the Personal, Social, Health and Economic education (PSHE) curriculum in Years 5-9.
.breathe is particularly well-suited to those young people facing transition from primary to secondary school (ages 9-14 years).
PLEASE NOTE: The Teach .breathe course involves training to teach the curriculum to pupils, but not to provide any form of teacher training for adults (i.e. training others to teach the .breathe course)
This is an ONLINE course and all times quoted are UK Times.

PLEASE NOTE: It is essential that you attend all sessions, including Session 1 in order to be deemed as having completed the course.
Session 1 starts on Monday 29th March 2021 at 16.00 lasting approximately 45 mins.
Then Session 2 will then run on Tuesday 30th March 2021 from 08.45 – 16.30 (UK Time).
Experience of working or volunteering with groups of children aged 9-14 years of age is essential as Teach .breathe is not a course which teaches the classroom teaching and management skills needed when working with this age group.
As an online course, it is crucial that you ensure that you attend the training …

… in a quiet space where you will not be interrupted

… having checked all technology is working to a quality that allows for full engagement with the taught course.
NB: Participants will be expected to keep webcams on during the course.


… away from any distractions, and fully committed to engaging in all taught sessions and activities
If you are new to mindfulness, we would also encourage you to attend one of our online webinars, and deepen your understanding of mindfulness through reading and following the practices in Mindfulness: A Practical Guide to Finding Peace in a Frantic World prior to attending the Teach .breathe course.
---
If you meet the Prerequisites for training and agree to the Terms & Conditions for attending a MiSP one-day course and the Terms & Conditions for delivering a .breathe course, please complete the application form below.
Please note that the contents of this form will be treated as confidential, however, they will be viewed by the MiSP administration team and your course instructor. We take privacy seriously and will only use this personal information to administer your account and provide the products and services you have requested from us.