How to Avoid A Poorly Designed School Mindfulness by Jamie Bristow
Designing and instituting a program for mindfulness in schools is fraught with potential problems. Here's how to avoid having a poorly-designed program. Click here
Mindful Nation UK
Report by the Mindfulness All-Party Parliamentary Group (MAPPG)
This report is the culmination of over a year of research and inquiry including eight hearings in Parliament when members of the Mindfulness All-Party Parliamentary Group were able to hear first-hand and question some of those who have experienced the transformational impacts of mindfulness. View the report here.
Is Mindfulness the Secret Behind Better Health & Making Kids Behave?
Dealing with disobedience is part and parcel of being a parent and working with children. We've all been there in some way or another; desperately trying to diffuse a tantrum at the supermarket till or dealing with frustrated tears at bedtime. Everyone has their own methods of handling these ups and down, but managing a child's bad behaviour and your own subsequent stress levels doesn't always have to be quite so exhausting.
Although it may have seemed unlikely at first, a form of meditation known as mindfulness is now being championed as the key to getting kids to behave and improving our general health. Read the full article here.
Buddhist Teacher Jack Kornfield On Gratitude, The Mindful Revolution, And Learning To Embrace Suffering
Trained in the monasteries of India, Thailand and Burma, Kornfield has studied and taught meditation for over 40 years, and has pioneered transmitting ancient Buddhist spiritual teachings to a modern Western audience. After working in the Peace Corps and earning a doctorate in clinical psychology, Kornfield founded the Insight Meditation Center in Barre, MA, and later, Spirit Rock Meditation center in Marin County, California. He's also authored a number of books on mindfulness, compassion and Buddhist psychology, notably his 1993 bestseller A Path With Heart. Read the full article here.
A Focus on Mindfulness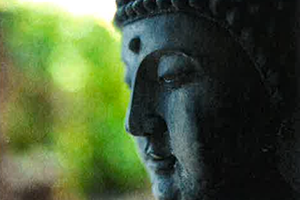 Mindfulness has become a familiar term, but what does it really mean and does it have a place in our schools? MiSP's Amanda Bailey discuss how mindfulness can help children in particular to grow and develop.
Mindfulness stems form Buddhist philosophy, with its roots in psychology, as a way of understanding and relieving the causes of human suffering. The term mindfulness refers to the ability to direct the attention to the experience as it unfolds, with curiosity and kindness. Rather than the constant shuttling of our mind, worrying about the past or planning for the future, mindfulness trains us to respond skilfully to what is happening now. Read the full article here.
Forward by Jon Kabat-Zinn from The Way of Mindful Education by Daniel Rechtschaffen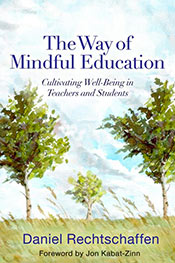 In December of 2013, Chris Ruane, a Member of Parliament in the United Kingdom, and for many years a classroom teacher in Wales, gave a powerful and compelling speech in Parliament addressed directly to the Minister of Education sitting before him in the chamber. The speech, which he entitled Mindfulness in Education, aimed to make the case for why the efforts in the UK to bring mindfulness into primary and secondary education is so important, and why all classroom teachers should be offered the opportunity to receive quality training in mindfulness. He singled out a number of programs as exemplars, including what is called the ".b" program, a curriculum developed by Mindfulness in Schools, the work of two secondary school teachers, Chris Cullen and Richard Burnett. They have developed imaginative and highly popular approaches for teaching mindfulness in elementary and secondary schools in the UK. Their group has a research program linked to the Oxford University Centre for Mindfulness. It is one of a number of inspiring mindfulness programs that Daniel Rechtschaffen describes. There are many others, both at home and abroad.If you are a teacher, or an educator, or involved in school administration and curriculum development, the book you hold in your hands has the potential to transform your life, the lives of your students, and the life of the school itself, as well as education in America. I welcome its timely publication. May it be a useful and valuable resource for all teachers who wish to optimize both inner and outer learning and to nurture the unique potential and beauty of each of their students.