Since MiSP was formed in 2007, a number of studies have been conducted on the effects of its programmes on pupils and teachers. Most of these studies are small and do not have long term follow-ups, but they indicate that the programmes are acceptable and that they have potential to improve psychological wellbeing and attention. Studies have measured changes using self-reported scores on questionnaires, computer-based attention tests, and neurological tests, and have compared the results to "control groups" who complete the tests at the same times but do not taken part in the courses. Some indicate that regular practice may be related to benefits, although this relies on self-report.
The current MYRIAD study will answer many questions about the effects on .b on adolescents' psychological, neurological, behavioural and academic outcomes. A number of studies have already been published and are listed below, and there are many smaller and larger studies happening at the moment. This includes PhD's on the effects of .b on adolescents at Coventry and Leeds Universities in the UK and Finders University in Australia, and Educational Psychology Doctorates at Queen's University Belfast, Cardiff University, and Bristol University. There are Psychology, Education, and Mindfulness undergraduate and master's research studies on-going in the UK and internationally, and a number of Headstart (a Lottery fund), Education Authority, and Public Health-funded projects in the UK and continental Europe.
We are interested in high quality research into our programmes, and if you would like to approach us about this, please contact research@mindfulnessinschools.org.
Published papers on Mindfulness in Schools Project programmes:
Willem Kuyken et al (2013) reported that adolescents who completed .b had significantly lower depressive symptoms and stress, and greater wellbeing. You can read the British Journal of Psychiatry paper here:
Other studies include Felicia Huppert and Daniel Johnson's 2008 pilot study, which was published in Positive Psychology. It indicated that the earliest four lesson version of .b was acceptable to adolescents, and that practice time was related to benefits. You can read the paper here:
MiSP co-founder Richard Burnett's paper on how mindfulness might fit into schools was published in The Buddhist Studies Review in 2011. You can read it here:
MiSP Research Advisor Sarah Hennelly's master's project on .b indicated that an eight lesson version was associated with improvements in mindfulness, resilience, and wellbeing, and that these benefits were sustained six months later. Interviews with pupils suggested that some felt more confident and academically competent. You can read the study here:
Two Educational Psychology Doctoral projects have been completed. They indicated improvements in performance, attention, mood, and relationships; click to read report 1 here and report 2 here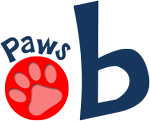 Charlotte Vickery and Dusana Dorjee at Bangor University have just published results from Charlotte's PhD indicating that Paws b reduced self-reported negative affect (mood) in children aged seven to nine years old, and improved teacher-reported meta-cognition (such as the children's ability to initiate and organise work). You can read the Frontiers in Psychology paper here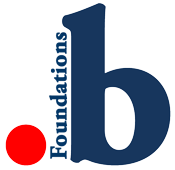 The most recent paper, by Kevanne Sanger and Dusana Dorjee at Bangor University, reported that 17 to 18 year old pupils experienced less mind wandering and hypercritical self-beliefs, and were more able to control their attention (measured using event related potentials, ERP) when they took part in a computerised distraction test. This study is part of Kevanne's PhD. You can read the Trends in Neuroscience and Education paper here:
Shadi Beshai, Lindi McAlpine, Katherine Weare & Willem Kuyken have just published their findings on the effects of .b Foundations on school teachers. This study reported reduced stress and self-judgement, and improved wellbeing, mindfulness, and self-kindness. This study was part of Lindi's Master's in MBCT at Exeter University. You can read the Mindfulness journal paper here.