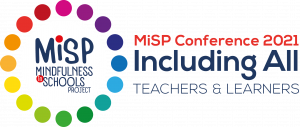 ONLINE, SATURDAY, 19th JUNE 2021, 9.30am-3.45pm
---
You are invited to spend a day with experts, thought leaders and mindfulness practitioners, who will reflect on how schools can include all teachers and learners on their mindfulness journey.
Join us to be informed, inspired and encouraged to bring mindfulness to your school community.
Tickets are free for all Hub members.
---
Our Guest Speakers and talks include:
Professor Mark Williams
Mindfulness and religion – can mindfulness include people of faith?
Mark is Emeritus Professor of Clinical Psychology and Honorary Senior Research Fellow in the Department of Psychiatry, University of Oxford. He is a Fellow of the British Academy and the UK Academy of Medical Sciences. The main focus of his research and clinical work has been to understand how best to prevent serious clinical depression and suicide. With colleagues John Teasdale (Cambridge) and Zindel Segal (Toronto) he developed Mindfulness-based Cognitive Therapy (MBCT) for prevention of relapse and recurrence in depression, and research has now found that MBCT markedly reduces the rate of future depression in those who have suffered the most serious and persistent forms of major depression.
Professor Kiki Messiou
How to include all learners
Kiki is Professor of Education and Director of Research, Southampton Education School, University of Southampton. Kiki's research focuses on inclusive education and, in particular, explores children's and young people's voices to understand notions of marginalisation and develop inclusive practices in schools.
Charisse Minerva

Building Community Using Creativity and Culture
Charisse is a Community Builder using creativity, culture and contemplation as essential tools for building community, reducing stress and envisioning the future we want to see. She brings a scientific and artistic approach to the field investigating the existence of contemplative practices, their individual and cultural significance, as well as how these practices can be introduced in ways that are broad-based.
William Fley

The Mindfulness Network for People of Colour and the forgiveness model of mindfulness
William is the founder and director of the Mindfulness Network for People of Colour, the UK's leading organisation looking at ways in which mindfulness can be more culturally adaptive, inclusive, and trauma-sensitive for people of colour.
Aesha and Dean Francis
Moving mindfulness from me to we, the relational aspects of mindfulness that transport practice from the cushion to daily life
Aesha and Dean Francis are co-founders of the Urban Mindfulness Foundation C.I.C based in Newham, East London. They have co-facilitated many courses, workshops, and drop-in sessions that are specifically designed to broaden access to mindfulness. They are also co-creators of the Mindfulness Based Inclusion Training programme designed to alleviate social issues of inequality and identity based harms such as racism in order to promote social cohesion and solidarity.
Linda Gutierrez
Offering mindfulness throughout the Powys County Council Pupil Referral Service
Linda is the Pupil Referral Service Emotional Health and Wellbeing Lead for staff and pupils throughout the County of Powys in Wales. Having spent the past 25 years working to promote inclusive practice throughout schools in England and Wales, using evidence-based therapeutic techniques to break-down barriers to learning, Linda is now introducing mindfulness on a service-wide scale.
Peter Whitfield
Mindfulness and the reluctant learner
Pete is Learning Manager at Plas Derwen (Flintshire Pupil Referral Unit) in North Wales. He has over 20 years' experience of teaching pupils with behavioural, emotional and social difficulties. With a new campus due to open in September 2021, Pete is aiming to create a 'mindfulness environment' spanning all key stages for vulnerable learners on the one site where everyone can participate in mindfulness practice as appropriate.
Elizabeth Mpyisi
Ubuntu Mindfulness in the community
Founder and Director of the Mindful BAME network, Co-Founder of the International Directory of BIPOC Mindfulness Practitioners and Trustee and Diversity and Inclusion Advisor for the Mindfulness Initiative. Elizabeth served for over 25 years in the United Nations, as a Senior Legal Advisor in former Yugoslavia, Southern and West Africa, the DRC and Geneva Headquarters, and as Senior Investigations Officer in the UNHCR Inspector-General's Office. A bilingual (French) and British-trained Barrister, Elizabeth has an enduring interest in human rights issues, diversity and inclusion. Find out more at: www.mindfulbame.network
Dr Colette Power
How can mindfulness welcome all social classes?
Colette has been teaching mindfulness and compassion-based programs (Breathworks MBPM, MBSR, MBCT) since 2011. She is a Certified Mindful Self-Compassion teacher, supervisor and mentor. Colette attended the first Class Action training in the UK in 2018 and since then has been offering training focused on raising awareness of class-based inequality. Colette is active in the field of mindfulness and social justice, working towards widening accessibility and building a more diverse community of mindfulness practitioners.
Dr Raphael Jay Adjani
How mindfulness and self-compassion can nurture LGBTQ+ community inclusion in schools
Raphael is: an integrative psychotherapist; Life Development Coach at Amaravati Wellness Center, Thailand; and formerly Honorary Programme Director of New Life Foundation, a Mindfulness-based recovery and wellbeing centre in Thailand. Raphael is a member of the teaching team of UK organisation Rainbow Mind which delivers pioneering  programmes that are particularly supportive of the lives of LGBTQIA+, alongside Black, Asian and Minority Ethnic populations.
Maggie Farrar
The power and potential of mindfulness in cultivating inclusive school leaders
Maggie has worked as a teacher and in senior leadership roles in education for over 40 years. She was latterly Director for Leadership Development and Research at the National College for School Leadership and Interim Chief Executive. She trained as a mindfulness teacher at the Oxford University Mindfulness Centre and has integrated this into her current work, supporting leaders to thrive and flourish in the complex and demanding role of school leadership.
Chevone Charman-Osborne
Including all children as Mindfulness Ambassadors
Chevone is a well-being coach at Brynnau Primary School in Wales and has worked with children in various settings for over 20 years. In 2018 Chevone completed Paws b and The Present training, and then introduced mindfulness in her school from nursery to year 6. She is currently training Key stage 2 pupils to become 'Paws b Mindfulness Ambassadors' for their classes. Chevone has an unstoppable passion for promoting children's emotional intelligence and wellbeing, teaching children the skills and tools they need to help them cope with the worldly challenges they may face, enabling them to flourish.
Rob Gasson & Ceri Skilton
Wave MAT's strategy for inclusion
Wave Multi Academy Trust is currently made up of thirteen schools across the South West.
Rob is CEO of Wave MAT and is an experienced leader with extensive board room experience as both a CEO and trustee. He took up his first headteacher role in 2000 and has worked extensively with pupils who exhibit challenging behaviour and those who are unable to access school due to their health. He has contributed to developing leading policy and practice in this field and is a passionate advocate of inclusion.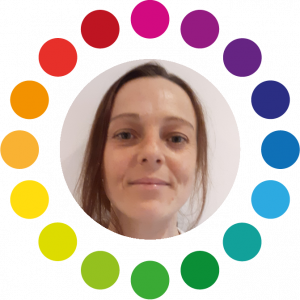 Ceri has worked at Nine Maidens APA since 2008, most recently as a Family Support Worker. She is a qualified Montessori Early Years Practitioner and has a particular interest in enriched environments and curriculums for promoting and supporting wellbeing. Having established Paws b at Nine Maidens Ceri has now started Paws b outreach with local schools as part of enhanced student transition support alongside teaching the .b Foundations online to staff across Wave in the hope of encouraging the use of mindfulness and creating a community of MAT staff who are also practicing and teaching mindfulness.
Richard Woodland
Reflections from MiSP's Men's Inclusion and Support Group
Richard is Director of Inclusion at the Westcountry Schools Trust, a family of 22 schools in the South West of England. Having moved to a MAT-wide role Richard is motivated by a strong sense of social justice and a desire to create a more inclusive and compassion-focussed education system as he leads the Trust's work in SEND, inclusion, attendance and safeguarding.
---
Ticket Prices
There is a choice of ticket price depending on your circumstances.
£45 Benefactor fee: For individuals who are able to afford to pay it forward, generously supporting others who cannot afford our standard fee.
£35 Standard fee: For individuals who are able to afford to make a donation to the costs of this event and to support our charity's ongoing work.
£25 Reduced fee: For individuals whose circumstances make it difficult to pay the standard fee.
Tickets are FREE for Hub members:
Current members of the MiSP Hub receive FREE tickets.
To Unlock Hub Tickets
If you are a current Hub member, before purchasing your ticket, sign into the Hub and go to the Hub Members Conference Page to apply for a Promotional Code which can then be entered above or on the Eventbrite page.
Join The Hub
If you are not a Hub member and would like to take advantage of the special ticket price CLICK HERE to find out about some of the other benefits of membership and how to join.
---
DO YOU HAVE PRODUCTS OR SERVICES TO PROMOTE?
Sponsor our conference or advertise in our brochure! The MiSP Conference 2021 will provide your business with the exposure and marketing opportunities to engage with hundreds of schools both nationally and internationally.
Enhance your social responsibility credentials by association with a leading, highly reputable charity that is supporting mental health and wellbeing in schools through the pandemic
Reach decision-makers and influencers in the education sector
Help to support schools and young people through the pandemic
Download the Sponsorship Guide.
---
The Including All Conference is supported by:
---

Empowering, Protecting and Supporting Schools for over 25 years
Towergate Insurance are delighted to be supporters of MiSP and look forward to working with your school to help bring teachers and pupils health and wellbeing to the forefront of the education sector.
Towergate have concentrated on the complex insurance requirements of the UK education sector for over 25 years and have developed a range of specialist solutions to provide a one-stop offering to schools, covering a variety of areas of insurance and risk management.
Our policies are suitable for all types of schools; large or small, academies, multi-academy trusts or independent schools and alongside our expertise and knowledge, you can be confident that we have a solution that will meet your school's needs. We offer a range of risk management resolutions, including:
Property and Liability Insurance including cybercrime and data protection
Staff Absence budget protection
Health, Protection and Employee Benefits
An e-learning health and safety portal
Valuation services, health and safety risk management and driver profiling.
We also provide our schools with access to a leading Health and Wellbeing programme, which helps support the schools that we protect. Towergate Health Assist will help you with your 'duty of care' to your colleagues and will help reduce long and short-term absence.
To talk to us about your school's insurance requirements, or arrange for us to visit you on site please call 01438 739626 or email education@towergate.co.uk
Towergate and Towergate Insurance are trading names of Towergate Underwriting Group Limited. Registered Office: Towergate House, Eclipse Park, Sittingbourne Road, Maidstone, Kent, ME14 3EN. Authorised and Regulated by the Financial Conduct Authority.
---