Exploring the Relationship between the MiSP Mindfulness Curricula and the Curriculum for Wales (CfW)
MiSP's curricula are not designed with an intention to adhere to any specific national curricula criteria. Instead they are supported by well-researched theory and practice from the spheres of mindfulness, neuroscience and social and emotional learning. However, the breadth of learning arising out of these approaches sits well with many aspects of prescribed and national curricula.
To get the most out of the curricula maps we would recommend reading the introductory guidance below first (or download it as a PDF via the link at the bottom of the page), as it is essential for providing context and outlining the intentions for the mapping alongside a broader understanding of how mindfulness and CfW might work together in educational settings.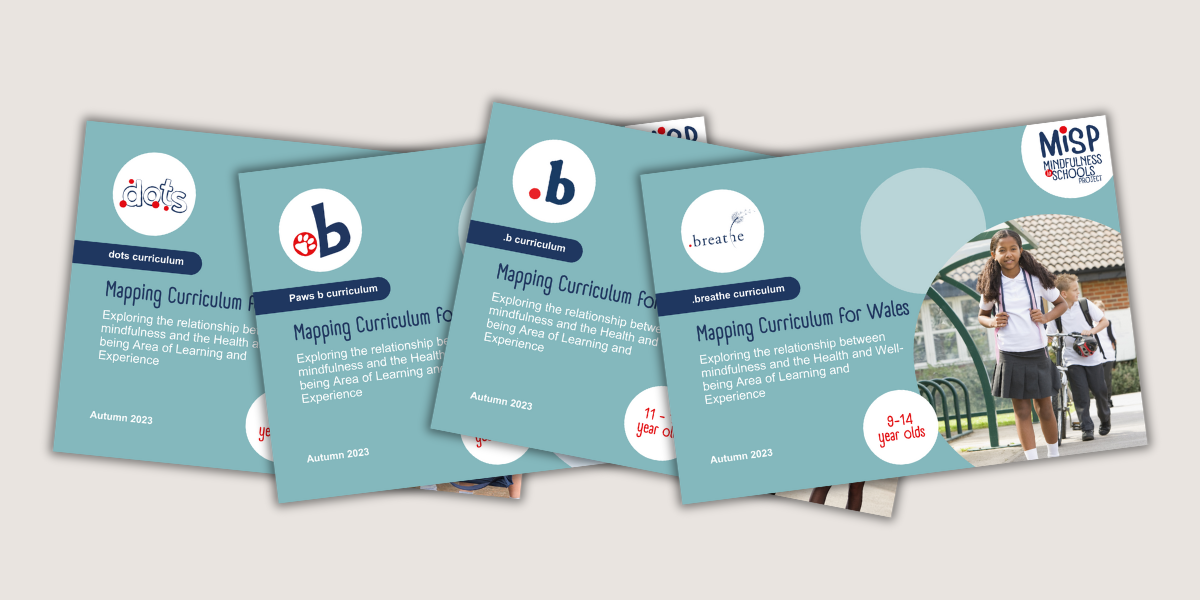 Mindfulness in Schools Project hosted a "Mapping Our Curricula for Wales" webinar on 9th November 2023 to introduce and explain this new resource for educators who use or plan to use MiSPs curricula in Wales. For more information, please watch the recording above. You can download the accompanying slides here.
INTRODUCTION
This resource is for educators who use or plan to use the Mindfulness in Schools Project (MiSP) curricula in school.  It has been designed to support teachers and school leaders in easily identifying where the themes explored in the MiSP curricula support and contribute to Curriculum for Wales, in particular the Health and Wellbeing Area of Learning and Experience.
Please note Welsh translations of the Mapping documents are currently being explored.
---
Download our curricula maps: