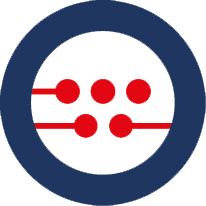 Go straight to Upcoming Workshops
We are committed to providing additional support to those who have completed 8-week courses and for teachers delivering our curricula in schools, supporting a developing personal practice and encouraging continued skills development.
We are therefore pleased to offer Workshops providing ongoing training for:
those that have completed a .begin or .b Foundations 8-week course and are interested in how their personal practice can be integrated into their working life

.b

,

Paws b

and

dots

teachers to support their ongoing development
anyone who has completed an approved Introductory 8 week mindfulness course.
These 90 minute workshops will provide an opportunity to:
Explore core themes and skills
Develop mindfulness teaching competencies (for those that have completed Train to Teach courses)
Build connections with others in this sector
Access expert guidance on implementing mindfulness in schools.
CPD certificates will be provided to all participants.
These sessions are FREE to Hub members and £25 per session for non-Hub members. Places are limited per workshop and, as a result, we may not be able to accommodate all applicants.
If your Hub membership has lapsed, we invite you to renew your membership to access these workshops for FREE. Membership fees start from just £25 and Hub membership now includes FREE access Teacher Retreats, as well as access to additional webinars, materials and resources. If you have any questions about Hub membership, please email support@mindfulnessinschools.org

Due to the limited availability of places please only apply if you are confident you will be able to attend. If you are subsequently unable to attend, please inform us as soon as possible so we can offer the place to someone else. Please read the Terms and Conditions for Booking a Workshop before applying.
Upcoming Workshops
Mindfulness based teaching approaches to working with children and young people
These NEW Workshops will provide an opportunity to explore the connection between practice and working life and examine relational mindfulness in this context. You will need to submit a separate application for each Workshop you wish to attend. These are standalone sessions so you can attend an individual session or both sessions if places are available.
Workshop 1: Your Practice – Supporting You At Work – Wednesday 28th June 2023 -4.30-6pm UK time – Mindful approaches to working with children and young people – the potential of mindfulness practice to support me in my school/setting/work.
Workshop 2: Your Practice – Communication & Relationships – Tuesday 11th July 2023 4.30-6pm UK time – Mindful approaches to working with children and young people – exploring how mindfulness practice can help inform communication and relationships in school/setting/work contexts.