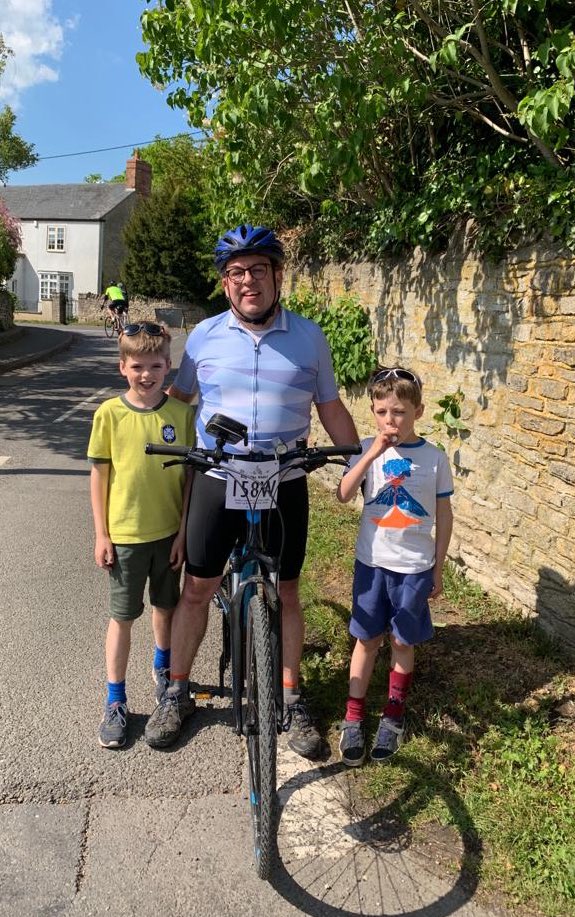 Thank you to Michael Wright for cycling 70 miles from Westminster Abbey to Islip in Oxfordshire, raising a fantastic £210.35 for MiSP's 'A Million Minds Matter' appeal …

Last weekend, our supporter Michael took on a challenging cycle ride to help raise funds for our charity. A novice long-distance cyclist, Michael fought his nerves to get to the start line!
He gave us the following report of his personal sporting challenge for our A Million Minds Mattter appeal:
"I had a wonderful day cycling across the English countryside, the 70 mile route certainly gave me the time to enjoy some quality headspace.   Cycling through a quiet and sleepy Notting Hill was rather surreal in the heart of London, then onto English countryside for miles of open space. It was then that I realised I was a long way from home.
Through great support from fellow riders and marshals on the way the time seem to fly by, but the hardest bit of the day was that it fell on the warmest day of the year, rather funny after the recent cold spell.
It was really warming to see my family at the finishing line, with two out three children present not bad, only one child running wild, the way it should be."
Michael is fundraising for MiSP because he wants children to have every opportunity to explore, discover, be open minded, believe in themselves and each other:
"When you have the mental strength to believe in yourself you really do have the opportunities to explore all your dreams".
Everyone at MiSP sends their congratulations to Michael for successfully completing this challenge and it's not too late to sponsor him! Please visit his JustGiving page here.
If you would like to undertake a personal challenge to help raise funds for our A Million Minds Matter appeal, please take a look at our Fundraising Pack for ideas and visit our JustGiving page to start fundraising for us!