Although Mindfulness in Schools Project faced significant new challenges in 2019-2020 it was a hugely rewarding year, bringing together and expanding our inspirational community and forcing us to innovate in order to provide ever more needed support to our beneficiaries.
For our charity it has been a time for both reflection and action.
The pandemic has shown just how vital the connections that we build with each other are, and how important it is to bring foundational mindfulness skills to children and those who care for them. We will continue to work hard to support, nurture and grow our community.
Thank you for your interest in our charity. Please read on, and if you're inspired, we'd love to hear from you.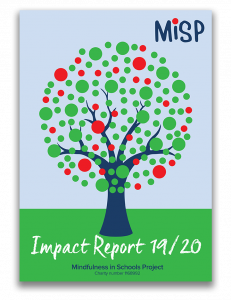 Read the MiSP Impact Report 2019-20
Read the MiSP Impact Report 2018-19