AN INTRODUCTION TO MINDFULNESS
& HOW IT CAN HELP WITH SCHOOL TRANSITION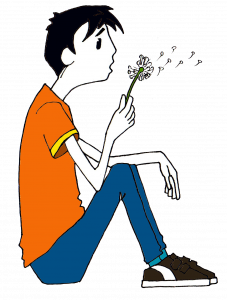 This informative and engaging one-day course introduces teachers to mindfulness, the science behind it, how it can support individuals in schools to enhance their wellbeing and, more specifically, how it can be used to support children and young people facing school transition.
Participants will also be trained to deliver .breathe, our four lesson curriculum for 10-14 year olds to be taught in the classroom.
---
By the end of this course you will:
1. Have explored the science of mindfulness, how the mind works in stressful situations and how training your attention can help
2. Have participated in exercises and discussions to enhance your understanding of what mindfulness is, what it isn't, and the potentially positive impact it can have
3. Have an understanding of the key challenges that children experience when transitioning from school to school
4. Have been trained to deliver the four .breathe lessons to children in your school which explore:
Working with the capacity of attention; exploring how we can work with a wandering mind.
Why humans worry, and how to support ourselves when we do so.
Sleep – why it is important and what to do if we struggle to sleep well.
Being with others – the opportunities and challenges of working skilfully with friendships and other relationships.
5. Be aware of the impact that mindfulness can have as a whole-school approach, and how to implement this for yourself and your school.
Who is this course aimed at?
Members of the Senior Leadership Team
Staff with responsibility for Pastoral Care, Transition, Social and Emotional Learning
Year 5, 6, 7 and 8 class teachers
Unlike other MiSP curricula, it is not required that those training to teach .breathe have an existing mindfulness practice, but it is crucial that they are willing to engage in introductory mindfulness practices both during the Teach .breathe course and beyond.
Guidance and support on this practice will be given both during and beyond  the Teach .breathe course.
Please also note:
Experience of working or volunteering with groups of children aged 10-14 years of age is essential as Teach .breathe is not a course which teaches the classroom teaching and management skills needed when working with groups of young people.
If you are new to mindfulness, we would also encourage you to attend our online taster sessions, and deepen your understanding of mindfulness through reading and following the practices in Mindfulness: A Practical Guide to Finding Peace in a Frantic World prior to attending the Teach .breathe course.
For further information please see the full course pre-requisites and the Terms & Conditions.
---
---