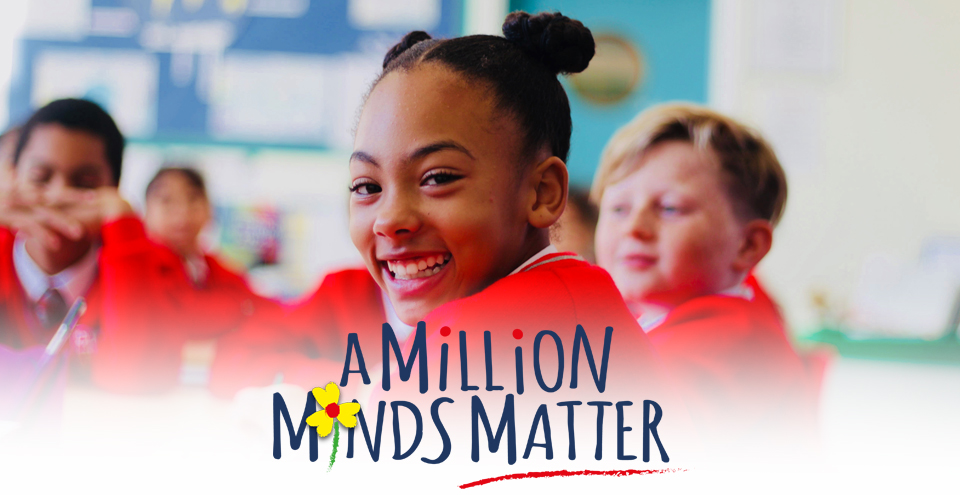 Through our A Million Minds Matter programme, we want to reach one million schoolchildren within the next five years.
---
Growing up has never been easy, but we can all recognise the added stress, worry and anxiety created by digital developments that have transformed the way we live. With stories emerging almost daily about the crisis in mental health faced by children and young people, programmes like ours can be life changing.
We provide a lifelong toolkit for children – something that can help at any point in time, at any stage of life. Consistently successful with children, regardless of age, ability or background, our materials are based on rigorous research in clinical psychology and neuroscience.
We provide a life skill that young people can come back to time after time to help them to flourish.

We know that if we do not make children's mental health a priority today, the problems we are seeing now – in classrooms, colleges, universities and beyond – will only get worse.
Some people say that children today are a gilded generation, but the reality is:
Children's mental health
1 in 4 children show some evidence of poor mental health (Young Minds Trust 2017)
50% of those with lifetime mental illness experience symptoms by the age of 14 (Public Health England 2016)
Between 2011 and 2014 there was a 68% increase in self harm incidence of girls aged 13-16 years old (British Medical Journal 2017)
Access to support services
3 in 4 children with a diagnosable mental health condition do not have access to suitable resources (Young Minds Trust 2017)
Average maximum waiting time for Child and Adolescent Mental Health Services (CAMHS) is 6 months until a first appointment and 10 months until the start of treatment (Young Minds Trust 2017). They "have to reach crisis point before they are able to get help" (Care Quality Commission 2018)
71% of institutions said that a lack of funding was an issue for schools in setting up mental health provision (Department for Education 2017)
An evaluation of our programme found that "mindfulness interventions can improve the mental, emotional, social and physical health and wellbeing of young people who take part. It was shown to reduce stress, anxiety, reactivity and bad behaviour, improve sleep and self-esteem, and bring about greater calmness and relaxation." (Mental Health Foundation 2016)
Teachers' Mental Health
Over three quarters (79%) of teachers have reported experiencing work-related anxiety (NASUWT Survey, 2016).
 

86% have suffered sleeplessness

 73% have suffered low energy levels

 47% of teachers have seen a doctor as a result of work related physical or mental health problems

 
 "High quality education cannot be delivered by stressed and anxious teachers." – Chris Keates, General Secretary of the NASUWT

We provide well-researched, in-depth curricula and resources for schools, and train teachers to deliver them.
In September 2016 MiSP became a charity with the vision that every child should possess the skills to help them manage difficulty and flourish, and an understanding of how and when to use those skills.
We aim to promote the teaching of mindfulness to young people by offering free support, advice, and information to schools, teachers, pupils and parents in the UK as well as the highest level of training in MiSP's curricula.
Our process ensures that teachers are mindfulness practitioners and experience the benefits themselves before they share their knowledge with pupils. This is the best way to ensure we make a lasting improvement to children's lives.
Once they have trained with us, teachers use our materials with class after class, generating value on their initial investment year after year. This means our programme is cost-effective and self-sustaining for schools – rather than relying on external agencies who may neither understand pupils' individual needs nor backgrounds.
What we deliver is not a quick fix. Our schools know that embedding the programme properly is crucial if young people are truly to benefit from what they are being taught. But we – and they – don't shy away from that.
Our credentials and successes
Established for over a decade
Courses translated into 12 languages and used worldwide
Over 1,000 schools within our network – spanning state and independent sectors
Over 4,500 teachers and educational staff trained
Around 400,000 young people have already benefited from our tools and training

The opportunity to do something is now
Everyone knows that prevention is better than cure; that's why we equip children with a life skill that they can come back to time after time. We don't pretend to be a panacea for every mental health issue young people face, but any of our schools will tell you the impact is clear.
Although the state school Headteachers we work with can set aside the time needed for our programme, with budget cuts a pressing priority, we want to remove cost as a barrier and ensure we help the most disadvantaged children and teenagers in society. To take mindfulness to as many young people as possible we offer subsidised places on all MiSP training courses to schools who have above average numbers of pupils receiving Free School Meals. We cannot do this without your support.
Reaching A Million Minds
We need your help to raise an average of £235,000 per year for the next 5 years. With this funding, added to our ongoing teacher training provision, we can reach a million children with our potentially 'life -changing' mindfulness programme. Our 'A Million Minds Matter'campaign, with the economies of scale inherent in the programme, will enable us to deliver training at an average cost of less than £5 per child/young person by the end of the programme, enabling us deliver these essential outcomes at exceptionally good value for money.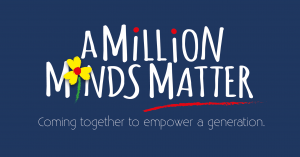 MiSP Conference 2019 – London – Friday, 26th April
Join us at our annual conference which seeks to mobilise the mindfulness community. The event will raise funds for our A Million Minds Matter campaign, and you will hear from a panel of expert speakers, headlined by Ruby Wax, alongside inspirational testimonies and performances which demonstrate the power of mindfulness as an effective tool for 21st century living.
Early Bird Tickets (25% off) now available!