News from MiSP and the world of mindfulness and education.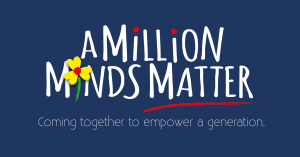 MiSP Conference 2019 – London – Friday, 26th April
Join us at our annual conference which seeks to mobilise the mindfulness community. The event will raise funds for our A Million Minds Matter campaign, and you will hear from a panel of expert speakers, headlined by Ruby Wax, alongside inspirational testimonies and performances which demonstrate the power of mindfulness as an effective tool for 21st century living.
Early Bird Tickets (25% off) now available!
---
Conference 2018 Video Highlights!
View highlights of our 2018 conference, celebrating a decade of MiSP and asking 'what will the next ten years hold?'
---
How should we talk about mental health in schools? Here's what the experts say
Metro online • 8th January 2018
---
Tes talks to… Willem Kuyken
TES • 25th August 2017: The University of Oxford mindfulness academic tells Helen Amass that teachers are right to be sceptical about the use of the practice in schools…for now, at least.
---
How to Avoid A Poorly Designed School Mindfulness by Jamie Bristow
Mindful • 12th April 2017: Designing and instituting a program for mindfulness in schools is fraught with potential problems. Here's how to avoid having a poorly-designed program.
---
Mindfulness in Schools with Richard Burnett
RenaissancePodcast • 6th February 2017
---
Close your eyes and breathe: schools sign up to mindfulness
theguardian • 23rd October 2016: More than 4,000 teachers are now qualified in meditation exercises to combat pupil stress
---
Mindfulness In Schools Is Giving Children The Vital Tools To Protect Their Mental Wellbeing
Huffington Post • 17th February 2016
---
Archived News