The Isle of Wight is well known as a UK leisure destination, with its mild climate, coastal scenery, fields and chines.  But our Paws b and .b trained teacher Amelia Cloud will not be taking it easy as she strides the 67 mile coastal route this June!  She aims to complete the circuit in 5 days, raising funds to support our A Million Minds Matter appeal and marking her 50th birthday at the same time…
Amelia first discovered mindfulness for herself in 2016 through an MBSR course, and has since gone on to train with MiSP to teach Paws b and .b in schools.  For the past two years she has taught Paws b in her local primary school, and hopes to bring mindfulness to more children in her area and beyond in the future.  In her experience, teaching mindfulness to children has been inspiring and gratifying.
Fortunately, Amelia will be accompanied by a group of friends along the way.  Walking this impressive distance will be made easier by good company, beautiful scenery and a pair of sturdy walking boots!  Everyone at MiSP wishes Amelia the very best of luck with this challenge and a very happy 50th birthday too.
If you would like to sponsor Amelia, please visit her JustGiving page here.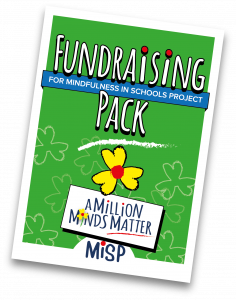 If you would like to undertake a personal challenge to help raise funds for our A Million Minds Matter appeal, please take a look at our Fundraising Pack for ideas and visit our JustGiving page to start fundraising for us!