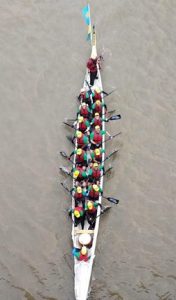 On September 14th, our supporter Anne McMunn will race a full-size Chinese dragon boat 21.6 miles along the Thames as part of an intrepid team of local families in The Great River Race in London. Joining over 330 crews from all around the globe, Anne's 40 foot craft will paddle upriver from Millwall to Richmond navigating against a varied selection of vessels, including Waterman Cutters, Pilot Gigs, Clayton Skiffs, Hawaiian Canoes, more familiar rowing boats and Celtic Longboats!
This is a such a gruelling course that when Anne undertook it two years ago, she vowed never to do again! But she's back, ready to endure the muscle cramps, risk of capsize, general exhaustion and fatigue after three hours of paddling, inspired by our A Million Minds Matter appeal. Anne came to this year's conference which made a deep impact on her: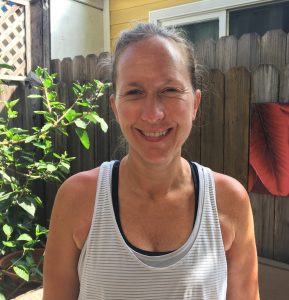 "My husband and I attended the MiSP conference and were blown away by the stories of young people whose lives had been changed by having the tools that MiSP offers. It was clear that MiSP is making a real difference that will stay with these young people as they grow."
She will be paddling as part of a team of 18 parents (16 paddlers, a drummer and a steerer) who first met when their children, many now at University, were at the same primary school in West London. Primary schools provide a vital focal point in each community and can offer an important support structure for families – in this case, bonds that are strong enough to persuade Anne to get back in the boat! Anne and her team will spend the summer training, including pilates and upper body workouts, as well as capsize training and rhythm practise! We wish Anne and her crew the best of luck in raising funds and paddling this mammoth distance – a genuine personal challenge. Thank you, Anne!
You can sponsor Anne here: https://www.justgiving.com/fundraising/barnespaddlers
If you would like to undertake a personal challenge to help raise funds for our A Million Minds Matter appeal, please take a look at our Fundraising Pack for ideas and visit our JustGiving page to start fundraising for us!