As a result of the coronavirus pandemic, we adapted our face to face courses so that we could deliver them online after 23rd March 2020. This feedback relates only to the online version of this course delivered since that date.
Total number of participants to 31 August 2020: 19
Number of feedback forms received: 17 | Proportion of participants represented: 89%
Mean rating of this course:

9.7

/10
Would you recommend School Mindfulness Lead to others?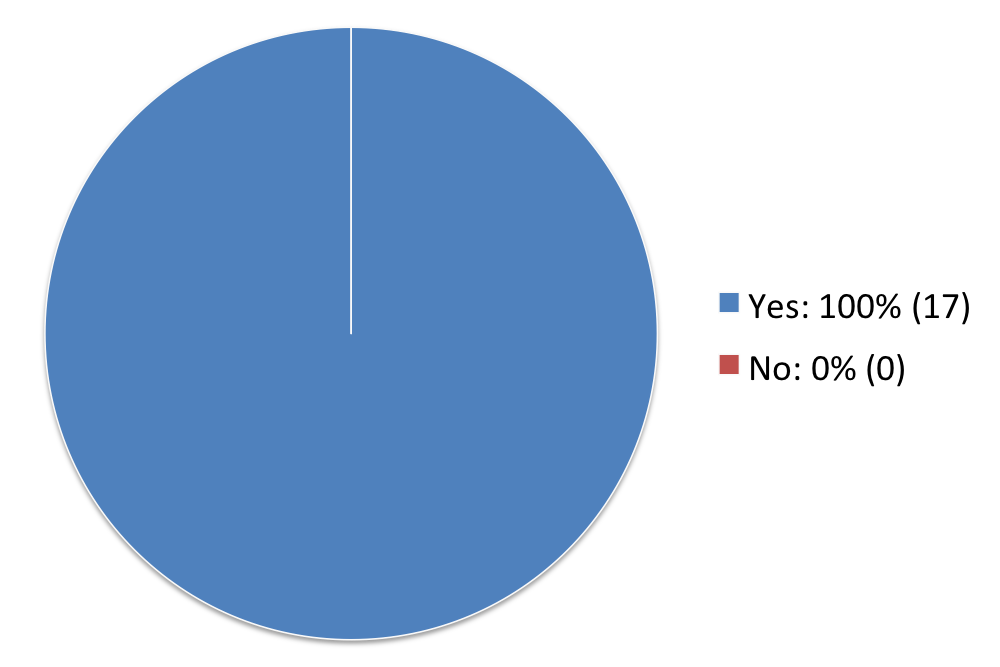 How well organised was the course?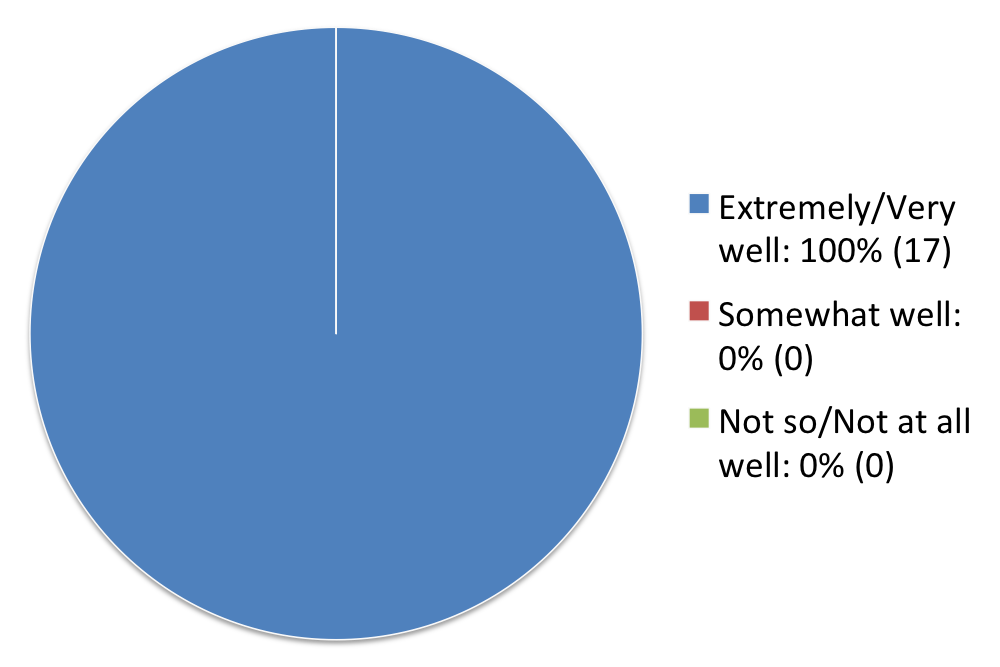 How skilled was the training team?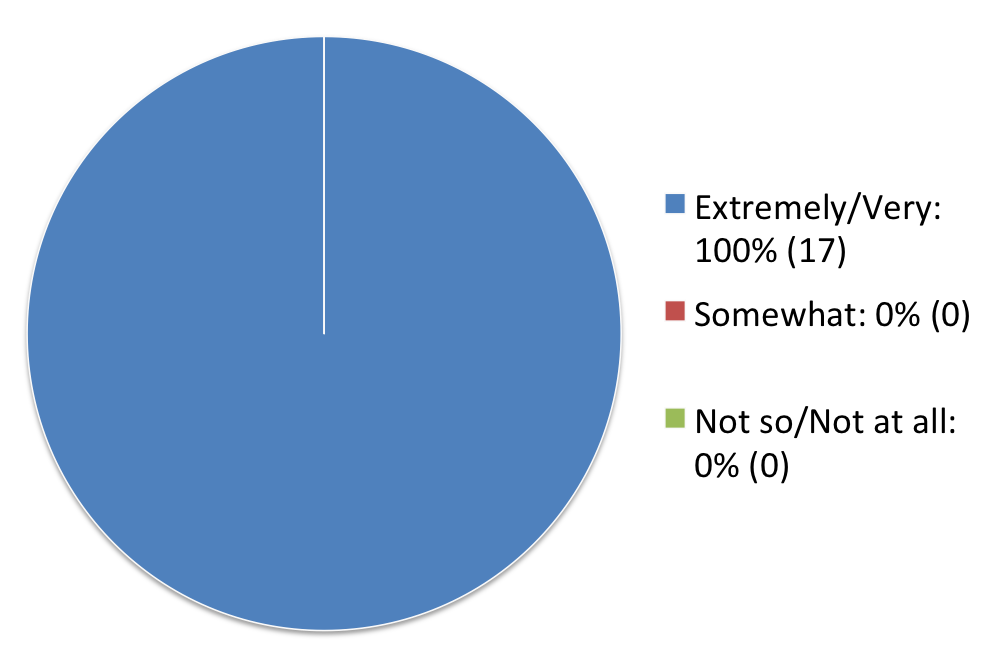 To what extent did the course equip you to lead colleagues?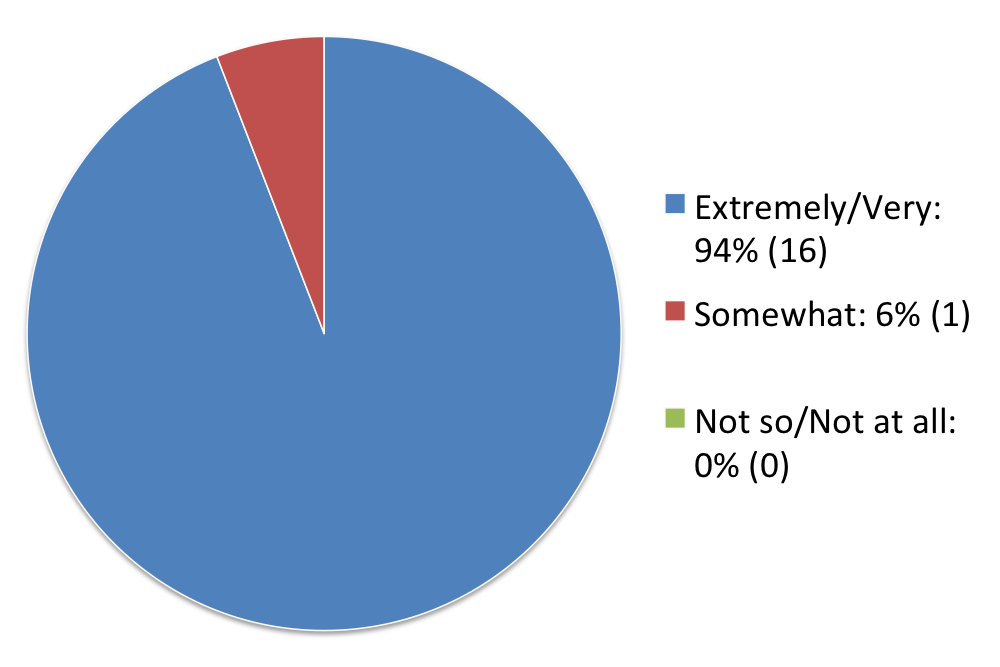 How well equipped do you feel to lead the development of mindfulness in your school?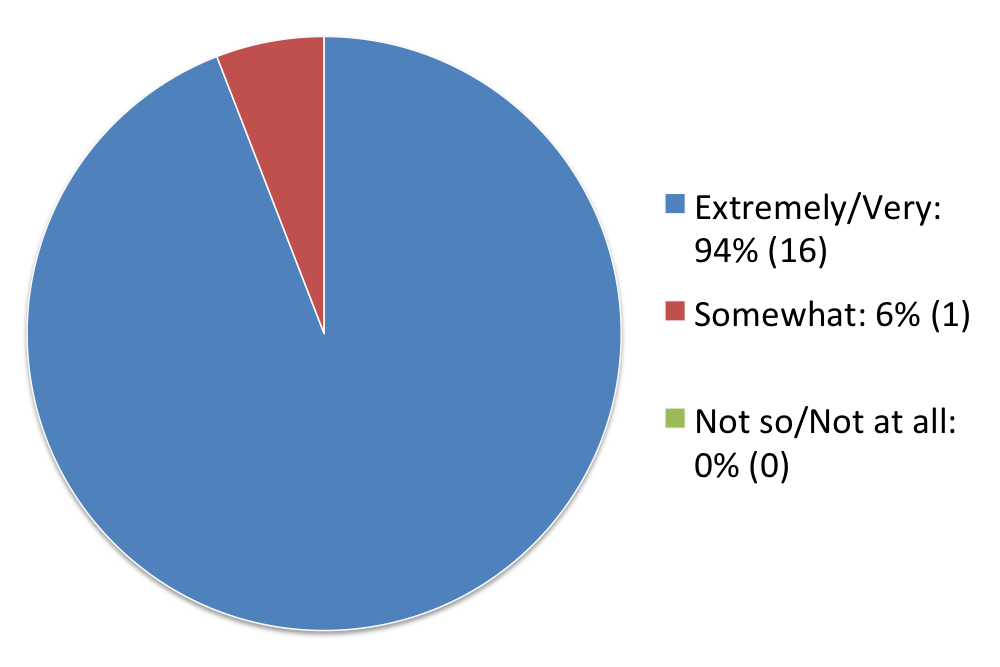 Which aspects of the course did you find extremely or very useful?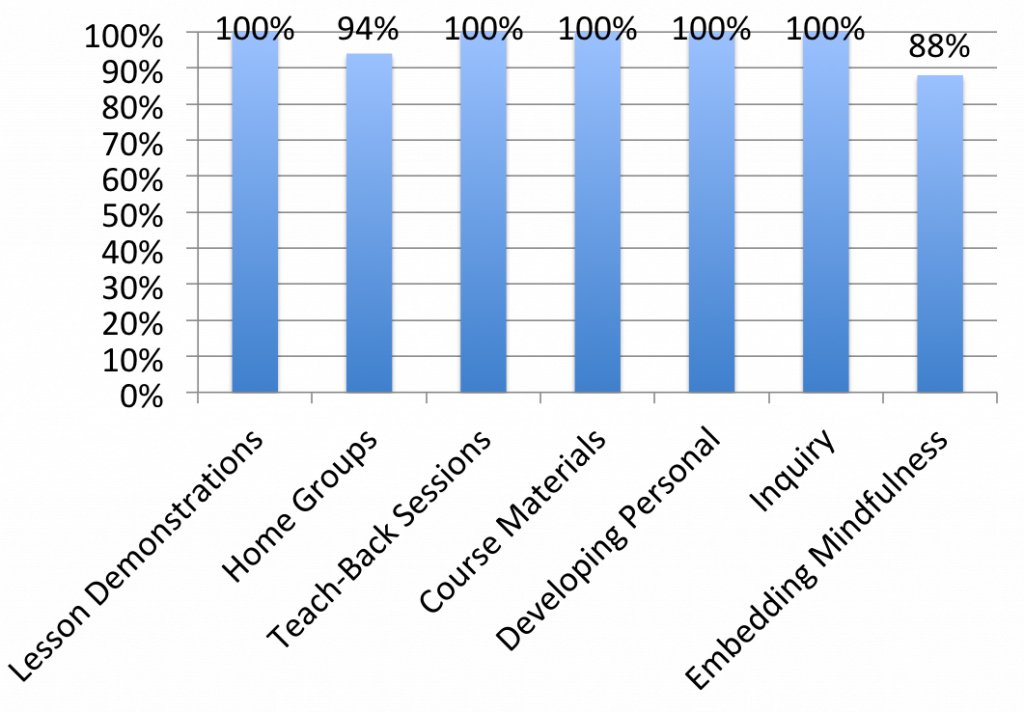 Comments from Participants from 2020 online School Mindfulness Lead courses:
"The course has been the best thing that has happened to me so far, very rewarding and educational."
"Wonderful ethos, skilled trainers, excellent materials."  
"Best course I've attended yet."
"Hats off to everyone at MISP. Professionally, great course, really well done. Personally, life-changing, thank you for the many opportunities that engaging in this course has made me reflect on."
"The trainers were professional and extremely skilled and superb at facilitating the course."
"Any adaptations made for online provision were really well-considered. The coverage of the course was presumably the same but the timings worked well for accessing the course from home."
"Great balance, pace of lessons and time for discussions."
"The right amount of breaks, flexibility, well balanced and many opportunities to learn new things as well as practise the skills."
"A lot of thought had gone into this and therefore it all worked really well."
"Amazing support and prompt replies."
"Very considerate of personal needs."
"Really addresses of practicalities for school setting."
"I came with a plan and now I feel able to put it into practice."
"Cannot wait to start."
"Opportunities to get to know almost everyone via breakout groups. Everyone friendly and understanding of the situation. Trainers set this tone extremely well."
"Even though it was an online course, we were able to work together and make it a very inclusive, supportive and fun environment to learn in."
"I thought it was an amazing opportunity to complete this training and so grateful it was offered online. We were able to make a good connection with the course leaders and other participants."
"Excellent discussions and learning from others."
"Really can't fault the course content or delivery or organisation, all excellent."
"The course was amazing."
"Under the circumstances we all did incredibly and the trainers ensured we all felt supported and taken care of – thank you so much!"
"I think it was a very well planned and executed training."
"It really was excellent."
"It was fantastic. The breakout groups were great and although we were online, there was still a sense of connection and community. I can't think of anything I would change to improve the training."
"The online container worked really well, better than expected, the course leaders were fantastic and so supportive."
"Facilitators were excellent – so knowledgeable and expert but very human and approachable. They were successful in creating a very mindful experience using technology which is no mean feat!"
"I really enjoyed the course."
"I would like to show my gratitude and give a massive clap for the team for the enormous amount of time, effort, patience and professionalism that they have put into the preparations and execution of the training. I felt enriched, nourished and wiser. My knowledge of mindfulness and various styles of teaching it, have been broadened and I am ever so excited to have met so many wonderful and smart people from different walks of lives, and different place of the world. We have worked together extremely well in a very supportive, encouraging, and non-judgmental environment and I value my time spent with everyone as precious. It has been my first retreat and I know I will be taking part in other events organised by MiSP."
"Just want to say thank you for providing such high quality training, I've learnt so much that I can use personally and in my own teaching, let alone in terms of teaching mindfulness. I have gained a huge amount of confidence due to the amount of practice we were able to do. Would recommend this course to anyone considering the training."
"Thank you so much for all the help, support and excellent training."