Evidence for Mindfulness: Impacts on the Wellbeing and Performance of School Staff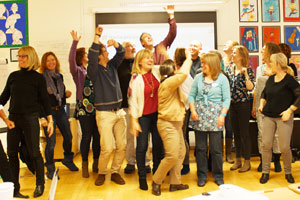 Katherine Weare, Emeritus Professor, Universities of Exeter and Southampton. Mindfulness involves learning to direct our attention to our experience as it is unfolding, moment by moment, with open-minded curiosity and acceptance. It is a skill that can be learned by practices, akin to meditations, that focus on immediate felt experience in the breath, body and mind.
Interventions which teach mindfulness are proliferating in all sectors, including most recently in education for students and staff. Conclusions here about the benefits of mindfulness for school staff are based on solid evidence of the impact of mindfulness on adults, and a growing and promising evidence base on the impact on children and young people.
To read more, please click here.