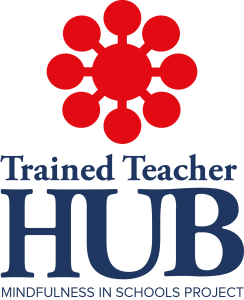 Free Teaching Surgeries for .b, Paws b and dots Teachers
What's involved?
We are committed to providing additional support to teachers delivering our curricula in schools so that children and young people have the best opportunities to access the benefits of mindfulness. We are therefore pleased to announce ongoing training for our .b, Paws b and dots teachers in the form of 60-90 minute 'surgery' sessions. These provide the opportunity to:
Explore specific themes or issues in order to provide support and learning on key aspects of teaching MiSP curricula.
Share learning around teaching a specific lesson or practice (in contrast with the broader themes explored in Teaching Skills Workshops).
Develop a sense of community to support each other in best practice of teaching mindfulness within a schools or youth-based context.
How are the surgeries different to the Teaching Skills Workshops?
The sessions will be a combination of practice, question and answer sessions with experienced MiSP trainers and broader group sharing of experience. At the beginning of each session, you will be invited to submit any questions you have regarding specific teaching themes such as a particular practice or lesson. These questions will be collated, and as many as possible will be answered within the time available. If we run out of time, we will aim to provide responses after the session.
Typical questions might include:
How do I teach Lesson 2 while maintaining social distancing?
I tried leading the Beditation practice with my group, but they wouldn't stop giggling. What can I do?
How can I make the learning in Lesson 5 more accessible for students with special educational needs or disabilities?
Please note: If you wish to discuss broader skills such as enquiry or guiding practices, we would recommend you attend the appropriate teaching skills workshop.
Interested in signing up?
These sessions have been carefully developed to nurture and develop our growing MiSP community and are free to all trained .b, Paws b and dots members of the Hub.
If you are not currently a Hub member, we invite you to renew your membership to be eligible to attend these workshops. Membership fees start from just £25 and Hub membership now includes FREE access to our annual conference, as well as access to additional webinars, materials and resources.
Upcoming Surgeries
To view upcoming Teacher Surgeries and book a place, please visit our Course Schedule.