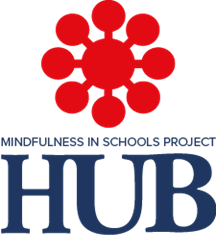 Free Teaching Surgeries (Group Mentoring)
What's involved?
We are committed to providing additional support to teachers delivering our curricula in schools so that young people, and those who work with and care for them, have the best opportunities to access the benefits of mindfulness. We are therefore pleased to offer ongoing training for our .b, Paws b, dots, .breathe, School Mindfulness Leads and .b Foundations teachers in the form of 60-90 minute 'surgery' (group mentoring) sessions. These provide the opportunity to:
Explore specific themes or issues in order to provide support and learning on key aspects of teaching MiSP curricula.
Share learning around teaching a specific lesson/ session or practice (in contrast with the broader themes explored in Teaching Skills Workshops).
Develop a sense of community to support each other in best practice of teaching mindfulness within a schools or youth-based context.
At the beginning of each session, you will be invited to submit any questions you have regarding specific teaching themes such as a particular practice or lesson/ session. These questions will be collated, and as many as possible will be answered within the time available. If we run out of time, we will aim to provide responses after the session.
Typical questions might include:
I tried leading the Beditation practice with my group, but they wouldn't stop giggling. What can I do?
How can I make the learning in Lesson 5 more accessible for students with special educational needs or disabilities?
There's a lot of giggling during the walking practice.  How can I work with this?
Interested in signing up?