What is .b
What is .b?
Info for teachers, parents & students about learning & teaching mindfulness. [More]
What is Mindfulness?
What is Mindfulness?
Understand what it is and how it can benefit school communities. [More]
Where is the Evidence?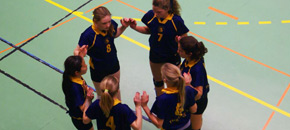 Where is the evidence?
Access research about mindfulness for both adults and kids. [More]
Teacher Log-in (Coming Soon)
.b-certified teachers will be able to log-in to our teacher section for access to all teaching and training materials. Coming soon!
Conference 2013
Thank you to the nearly 700 attendees who joined us for this year's Mindfulness in Schools Conference on March 27th in London.

We are especially grateful for Jon Kabat-Zinn's generous contribution of time as he shared his inspiring vision for mindfulness in education. It was wonderful to hear teachers' and students' experiences with the .b programmes in the classroom, the research base, and the political context.

Stay tuned here to access free footage of the event, available soon.

See more photos of the Mindfulness in Schools Conference 2013 on our conference page.

Featured Media
Guardian Article
.b and the Mindfulness in Schools Project have been featured in a new article in The Guardian: 'Mindfulness' is the latest big thing in schools. What is it and why is it so popular? Read the full article here.
Richard Burnett speaks at TED:

Watch this captivating TED talk as Richard Burnett, founder of .b, guides us through a short mindfulness meditation, shares his experience of teaching mindfulness in schools, and reveals some of the amazing benefits being mindful can bring to the classroom.