The Paws b programme has been delivered – to the best of our knowledge – for the very first time in Mozambique to the children at Southern Cross Academy.
The programme was delivered by Gerry Rickard, who trained to teach Paws b earlier this year and completed a Masters in Mindfulness-Based Teaching at Bangor University.
In this blog, you'll hear all about the school, Gerry's experience and feedback on the course.
---
About Southern Cross Academy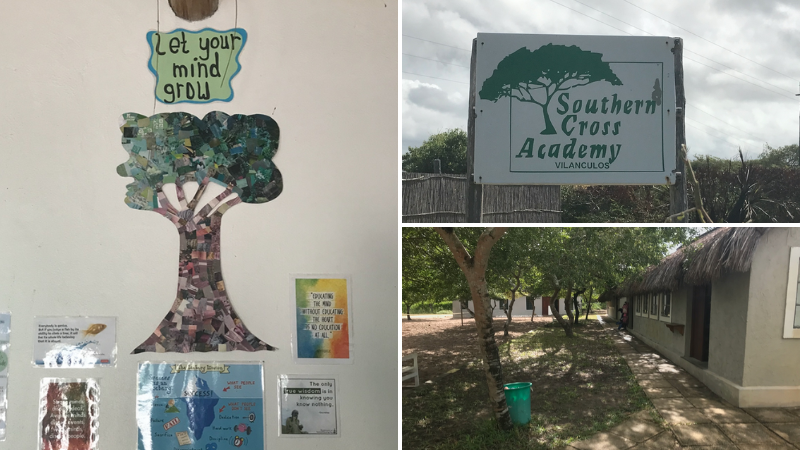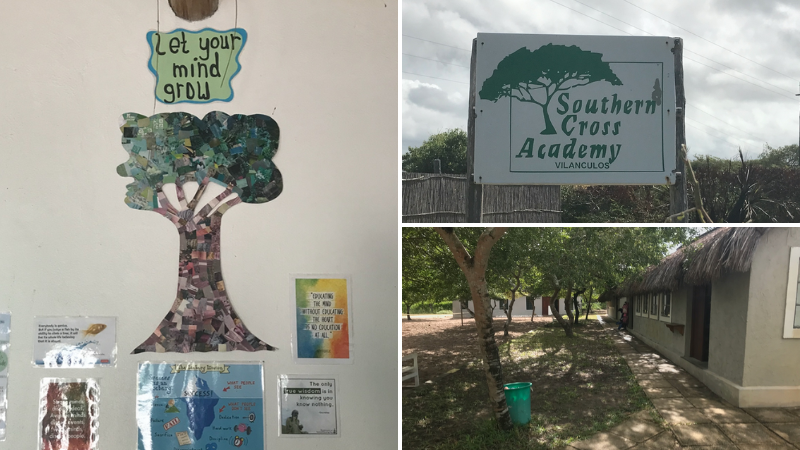 Southern Cross Academy is a small school in the town of Vilanculos on the Indian Ocean which was set up as a foundation around fifteen years ago and is funded by school fees and donations. With less than thirty pupils between the ages of 6 and 12, the school caters for both local and ex-pat children and follows the UK curriculum. The curriculum is mainly taught through topics and the children are encouraged to share their viewpoints, question and explore.
The school also fosters an ethos in which the children are like a 'family' and are encouraged to look after and respect each other and their natural environment. Older children act as role models for the younger ones and are given special responsibilities.
Teaching Paws b at Southern Cross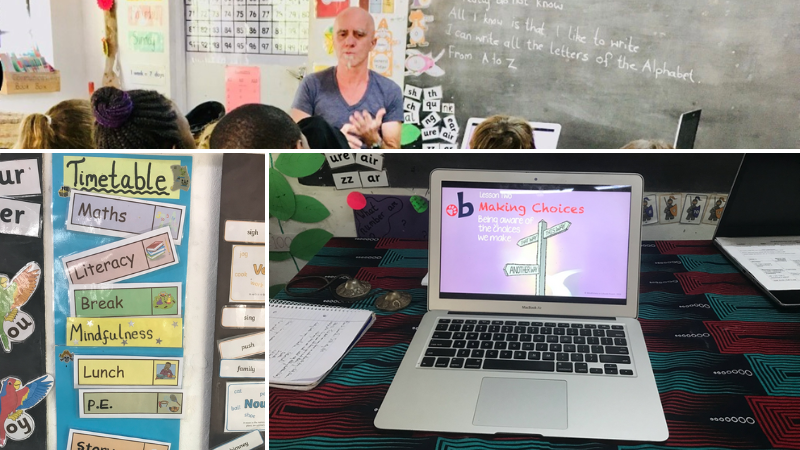 Paws b was taught in two separate groups – one for those aged 7-9 and another for older children up to 11 years old – over 12 weeks.
I loved the interaction with the kids, especially the younger group, who really got involved. It's amazing how much they remember on a week-to-week basis. Having only had experience teaching mindfulness to adults, giving a Paws b course was so refreshing. The course itself is fantastic – with all the themes from the adult eight-week courses wonderfully contained in this programme. It was so cool to sit and lead a group of children in a meditation practice. – Gerry
Southern Cross Academy Head, Megan Gotine, was happy to have given the children the opportunity to learn Paws b:
The Paws b programme was such a wonderful opportunity for our children. It is linked closely with the 'Growth Mindset' that we strongly encourage all the children to develop. It was fascinating to watch how they responded to the mindfulness practices and to hear their ideas during the discussions with Gerry. They have developed a good understanding of how different parts of the brain function and how they link with our feelings and behaviours.

We are very grateful to Gerry for delivering this programme at the school, and feel privileged to be the first school in Mozambique to experience Paws b! We will be continuing some of the practices with the children, and would also love to have Gerry back to deliver more sessions. Thank you, Gerry and Mindfulness in Schools! – Megan