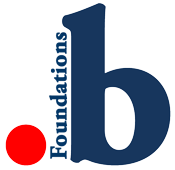 .b Foundations is an 8-week course for staff and other adults working in educational contexts to learn mindfulness.
If a more mindful culture in schools is to become a reality, a core group of staff exploring and practising mindfulness is essential.
What will participants learn?
Through experiential group learning and discussion participants explore how mindful awareness can support their wellbeing. The training includes twenty minutes daily practice following guided mindfulness meditations at home.
Through the training staff should:
• learn practical ways to feel calmer and more present in their work and communication
• cultivate compassion for self and others
• develop together as a 'mindfulness staff group' in school
• feel that their wellbeing is valued by the school
• experience 'in-person' mindfulness teaching, offering a model for those who go on to teach pupils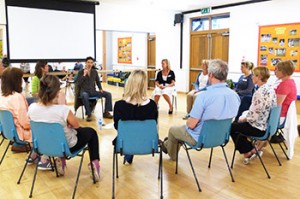 How is

.

b Foundations

different to other mindfulness courses for adults?
The curriculum is founded on the core mindfulness principles found in MBSR (Mindfulness-based stress reduction) and MBCT (Mindfulness-based cognitive Therapy).
In addition .b Foundations has been tailored to make the course accessible and effective for adults in schools. To raise awareness and stimulate demand, the training includes a carefully crafted taster session, along with shorter sessions than usual (90 minutes). .b Foundations also differs in that key attitudes and concepts are introduced visually and kinaesthetically. Aspects of the .b (age 11-18) and Paws b (age 7-11) are included which help build a shared mindfulness language within school.
.b Foundations teachers are also trained in styles of delivery specific to a context in which colleagues and potentially line managers may be learning mindfulness together.
Is there evidence for the impact of

.

b Foundations

?
A recent published study of the impact on 89 secondary school teachers showed significant reductions in stress and increases in wellbeing. This supports the wider evidence base for mindfulness with teachers and adults generally, as set out by Professor Katherine Weare.
How do I get

.

b Foundations

in my school?
Please see our guide to 'How to Bring Mindfulness to your School'.