What is

.

b

?
.b, pronounced [dot-be], is the UK's leading mindfulness curriculum for 11-18 year olds in schools. .b stands for 'stop and be', a simple practice at the heart of this ten lesson course.
Each .b lesson (between 40 minutes and 1 hour) is expertly crafted for use in the classroom to teach a distinct mindfulness skill.
The .b materials are designed to engage even the most sceptical of young minds.


---
The Lessons
Each .b lesson is expertly crafted for use in the classroom to teach a distinct mindfulness skill.
An Introduction to Mindfulness
An introductory lesson persuades young people that mindfulness is worth learning about by making it relevant to their lives.
Lesson One –
Playing Attention
.
Introduces students to this thing we call our "attention" which, like a puppy, needs to be trained.
Lesson Two –
Taming the Animal Mind
Explores different mind states and teaches that 'anchoring' attention in the body, alongside the cultivation of curiosity and kindness, can be calming and nourishing.
Lesson Three –
Recognising Worry
Explains the tricks our mind plays that lead to stress and anxiety, and gives us techniques to deal with them.
Lesson Four –
Being Here Now
Comes to the heart of mindfulness and teaches us how to respond, rather than react, to whatever happens in our lives.
Lesson Five –
Moving Mindfully
Shows us that mindfulness is not just something we do sitting or lying down. It also looks at high performance in sport.
Lesson Six –
Stepping Back
Offers us a new way of relating to our thoughts. We don't have to let them carry us away to places we'd rather not be.
Lesson Seven –
Befriending the Difficult
Deals with the greatest challenge of all: dealing with difficult emotions.
Lesson Eight –
Taking in the Good
Focuses on gratitude and the 'heartfulness' of taking in & savouring what is 'good' in life.
Lesson Nine –
Pulling it all Together
Consolidates the key techniques from

.

b

and inspires students to use what they have learned in the future.
---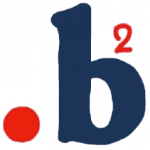 These four lessons form part of a spiralling .b curriculum to which further lessons will be added over time. For example, you may have taught the first 10 .b lessons to a group in Year 7 and now want to revisit the core mindfulness skills as they move into Year 8 or 9.
The next 4 lessons pick up where .b left off, taking key themes and practices and developing them further, as well as introducing new ones. They are not designed as a set of stand-alone lessons and should only be taught to those who have already completed most or all of the original .b course.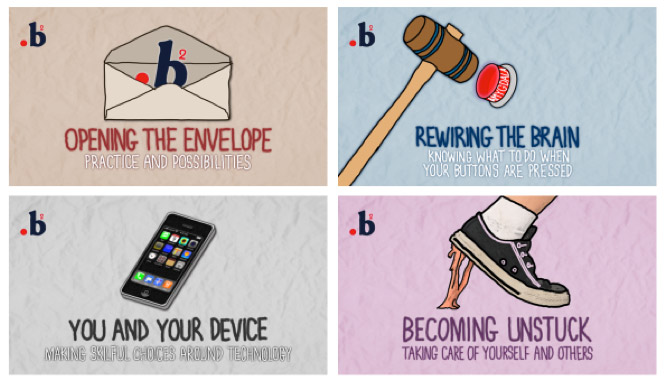 ---
For their 'home practice', pupils are invited to watch and 'do' guided mindfulness practices created by one of the UK's leading animators. The animations are available at www.dotbe.org.
---
Try a FREE sample .b lesson
Download your FREE presentations and Teachers' Notes booklets from the first lesson in the 14 lesson .b curriculum (for 11-17 year-olds):
Free Sample Request
Please complete and send this form to request your free samples of the Paws b or .b curricula.
To find out how you can teach .b…