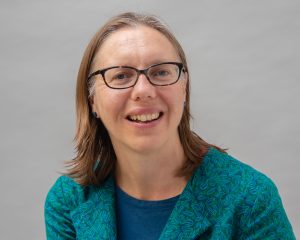 All of us at Mindfulness in Schools Project (MiSP) would like to wish those of you caring for children, particularly teachers, parents, carers – and children and young people themselves – a truly restorative break over the upcoming holiday season.
By this time of year (at least from personal experience), even in 'normal times', it can feel as though we are crawling to the end of term. This year with the added cumulative pressures we're all experiencing, it feels particularly poignant to wish each of us time to recharge batteries, as well as to celebrate all we have been able to manifest this year, amidst such challenges.
It is these changing times that in some ways drew me to MiSP from a previous role working in maternal mental health. What role can mindfulness play in times of profound uncertainty, such as we have collectively entered with the global pandemic, killing of George Floyd, and the climate change crisis? This is the type of question that led me to enrol on the Mindfulness Studies MSc at Aberdeen university, as well as to apply for the role of CEO at MiSP.
Since having the privilege of joining MiSP in September 2021, it is clear I am not alone in asking such questions. Concerns of young people, amongst others, consistently include Covid, discrimination, and the climate change crisis.
Those of you working at the frontline of caring for children and young people already – pre-Covid – were doing so at a time when concerns for wellbeing were on the rise. Causes underlining pressures on children's mental health were noted to include poverty, academic pressure, lack of quality family time, social media, and cuts to Children & Adolescent Mental Health Services (CAMHS).
Whilst pressures on schools were also there pre-Covid, fast forward to what the Teacher Wellbeing Index[i] shows us (two years into the pandemic), and it makes for particularly sobering reading.
Mindfulness can be accused of being a 'sticking plaster' when wider systemic change is required; also, at risk of increasing awareness (sometimes into difficulties) without accompanying tools for holding these and ourselves lightly and compassionately. In these early days of my journey at MiSP, I arrive determined that the mindfulness we offer to our school communities maintains its full range of possibilities and whilst it (importantly) may be offered to provide moments of calm, it has potential to go deeper – supporting us to choose how we relate to experience, whatever that is in the moment and even to be a catalyst for change. MiSP continues to aspire, via quality curricula, highly trained mindfulness teachers, our practice and community of fellow practitioners, to invite each of us to have the tools to be with, even turn toward, what is arising in ourselves and our lives, including the challenging – with compassion – and perhaps with greater clarity on ways forward.
As the second Christmas during the global pandemic demonstrates, Covid is here for us to learn to be with; the climate change crisis and discrimination in all its forms similarly will not be quick fixes. And yet, what we can mindfully aspire to have some control over – sometimes just for fleeting moments – is how we relate to what is arising in ourselves and those around us, how to discern what action to take, and how to notice the joy that is also beautifully present in most of our daily lives.
On behalf of the whole team at MiSP, I want to thank those at the frontline of caring for children and young people – teachers and parents, as well as young people themselves – for all you have done and achieved (and been) despite the challenging circumstances in 2021. At MiSP, we are passionate about supporting you through our curricula, Hub membership and looking increasingly at whole school, teacher and student mindfulness pathways – please watch this space for more on these in 2022…
Wishing you a winter holiday full of light, presence and as much cheer as possible!
---