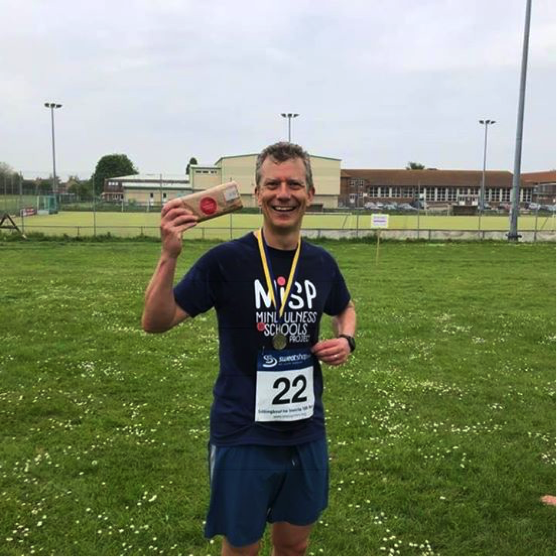 Father to two sons, our lovely supporter Gino Brand commits to raising money for MiSP, aiming to complete an event each year to promote donations to our A Million Minds Matter appeal.
Gino has his own personal reasons for raising money for our charity which he told us about:
"I have two wonderful sons of who I am incredibly proud. However, both have their own challenges. One has acute shyness with strangers and the other suffers with anxiety.
Despite counselling the anxiety became so severe that he started self harming. He is much better now but the scars are a constant reminder of how troubled he was.
As soon as I heard about Mindfulness in Schools Project I immediately recognised it as an initiative that was worth my support. I can see the benefits that such an opportunity would give my sons and how they would both benefit from the mental strength to believe in themselves as much as I do. "
Gino ran the Sittingbourne 10k race on 19th May 2019 for MiSP, finishing in an impressive sub-48 minute time, and is planning his next run or cycle challenge for 2020. He's raised £535 so far but is still very much welcoming donations!
Please sponsor Gino via his JustGiving page.
Read our co-founder Richard Burnett's take on Mindfulness and Masculinity in his recent blog.
If you would like to undertake a personal challenge to help raise funds for our A Million Minds Matter appeal, please take a look at our Fundraising Pack for ideas and visit our JustGiving page to start fundraising for us!