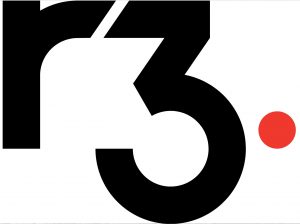 During 2020 MiSP has received generous donations from R3, the global enterprise software firm that is pioneering digital industry transformation in the world of Blockchain. That is because they are committed to the health and wellbeing of their team, and to taking their Corporate Social Responsibility (CSR) seriously. R3 have had some great ideas of how to combine fundraising with connecting colleagues with each other, encouraging health and fitness, and having lots of fun on the way…
Steph Paine, R3's CSR Lead explained what they did:
"The first time R3 were able to support MiSP was on a Virtual Bar3, which is where the entire London Office is invited to join a Webex call with a drink of their choice and get together for a game or event. The idea is for every person who attends the event to donate £20 to that week's chosen charity. We received a nomination for MiSP from an employee and were really pleased to be able to raise money for your important work. On MiSP's week we participated in a virtual Pictionary event which was a lot of fun, and involved many funny drawings and a lot of imagination! For R3 colleagues, this is a great way to meet up out of work hours and spend time building our relationships and enjoying each other's company while doing something completely non-work related.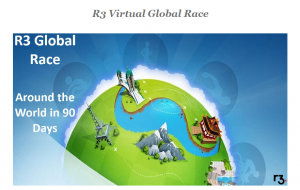 The next event where we were able to fundraise for MiSP was during our Wellness Week. I had put forward the idea of a Virtual Race, and we used a company called My Virtual Mission to create our very unique team mission. We decided to create a race from our San Francisco office, via the New York and London offices ending up at our Sydney office and we aimed to cover the 26,000 miles in 120 days!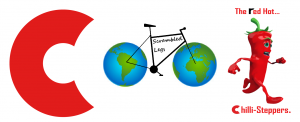 We invited all employees to take part and split the people who signed up into teams. Each team then came up with a Team Name, a Logo and nominated the charity that they would be racing for. They could cover the distance by running, cycling, walking, doing a fitness class, climbing the stairs or even doing the housework! Progress was tracked using FitBits, other fitness apps or entered manually.

The idea was really to encourage employees to stay active whilst everyone was working from home as well as create a healthy competition and keep people connected. We kept the whole company updated via our weekly newsletter and on our internal internet, so that everyone could watch the progress being made by the teams.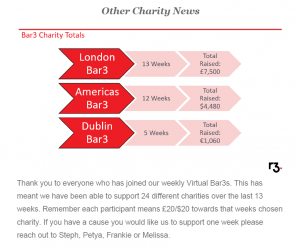 It was a great way to bring our workforce together, to motivate each other to look after our own health and wellbeing, and to have a shared activity to talk and laugh about. We had a great time on our teams trying to achieve our 'mission' and are really proud that we are also able to make this donation to MiSP's work."
A huge thank you to everyone from R3 for their generous donation of £1,150 to our work. This contribution was added to our A Million Minds Matter Appeal and has helped us to provide Supported Places to 25 state-maintained schools.
You can donate to our work here, or find ideas for your organisation in our fundraising pack.