We are delighted to be able to offer free places on the Asics London 10km race taking place through Central London on Sunday 5th July 2020! Join our team to take on this exciting challenge to help support our A Million Minds Matter appeal …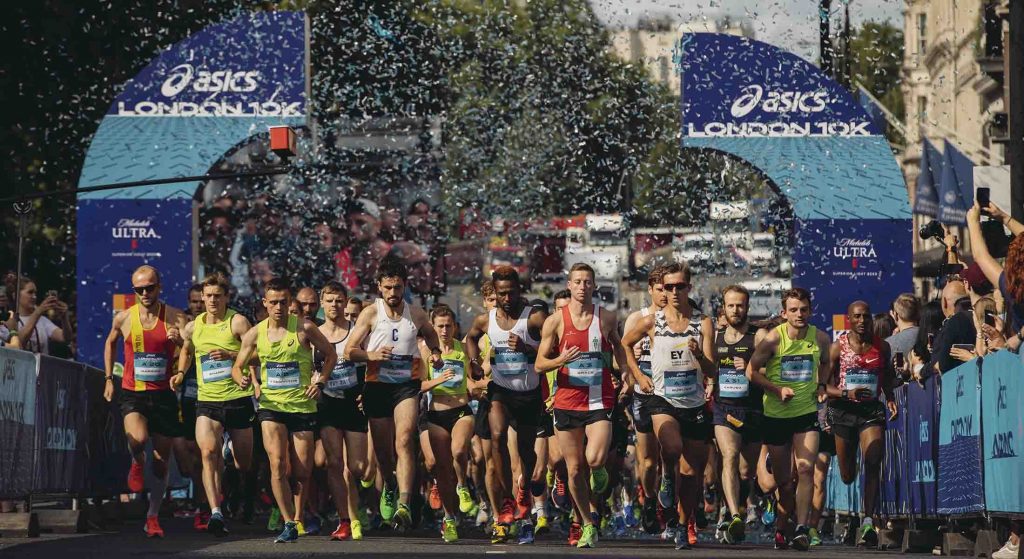 Why choose the ASICS London 10km?
Starting on Piccadilly, this 10km closed-road route takes runners on a loop through London's top landmarks. You'll run past the statue of Eros at Piccadilly Circus, up (and down!) Regent Street, along the Strand and Embankment, past Nelson's Column, Big Ben, Westminster Abbey and you'll also get the best view across the river of the London Eye and the Southbank.
Live bands, DJs and cheering fans will keep over 10,000 runners entertained along the way, helping you make it to the finish line!
This is a really well supported charity run, now in its twentieth year, and will be a fantastic event to take participate in as part of our team.
What is the fundraising commitment?
Our team of runners will be raising funds to support our A Million Minds Matter appeal. We are asking each runner to raise whatever they can: we don't specify a minimum amount because we are grateful for your support and any amount you can raise will help us to bring mindfulness to more children and more schools.
In return for your efforts, you will join the MiSP Mindful Running Team who will give great encouragement and share training tips. We'll provide a MiSP technical t-shirt and feature your mindful running story on our website. We will also celebrate your success once you have completed the challenge!
How do I apply?
To apply for one of our places, complete our Fundraising Challenge Form. If you have any queries, please email Kate at enquiries@mindfulnessinschools.org and we will ask you for some details to sign you up.
Can't make London in July 2020?
If London in July is not convenient for you, why not join our Youth Ambassador Emily Brierley at the Great Manchester 10K Run on Sunday 24th May 2020? This will be a wonderful event with lots of entertainment and loads of support! Alternatively, find a race that suits you, and let us know you would like to run for us: email Kate at enquiries@mindfulnessinschools.org and we will provide further information.
Our fundraisers
We are so grateful to our amazing fundraisers. Read their inspirational stories here.
If you would like more ideas to help raise funds for our A Million Minds Matter appeal, please take a look at our Fundraising Pack for ideas and visit our JustGiving page to start fundraising for us!