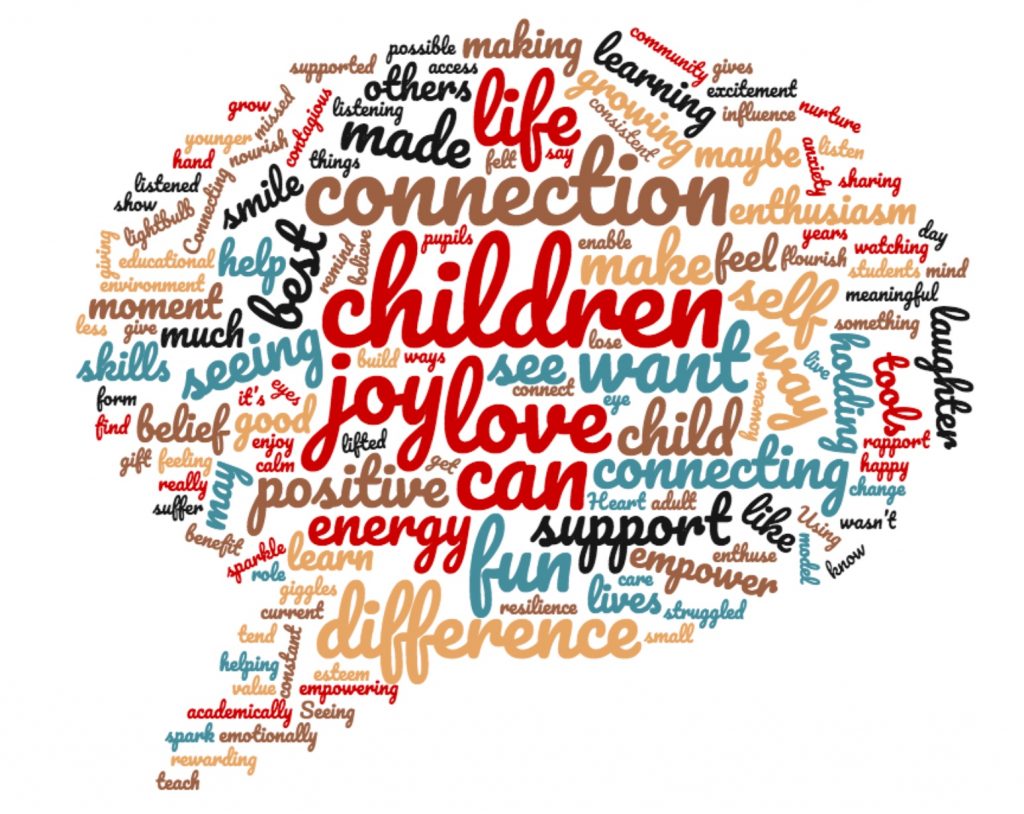 We were delighted to welcome so many delegates to our maiden online conference on Saturday 20th June. Over 900 educators joined us throughout the day for a series of insightful and informative talks, presentations and case studies from our broad range of expert speakers.
Punctuating the day with some short mindfulness practices, we also had the chance to chat with others and listen to messages from some of the children and young people we have taught, fostering a warm sense of community and mutual support.
You will be able to access videos of the event in due course – but in summary there were some very clear recurring themes which were touched upon time and time again:
You make a difference.
A single individual can bring transformative change to the school environment by role modelling mindful presence, compassion and kindness. Our speakers agreed that it is 'how you are' that makes a (and often the) significant difference to your colleagues, your pupils, your parents and the wider community. Whilst you may not feel mighty, as a small part of a big (broken) education system, you can make a genuine difference to those around you. Start with yourself and be the change you want to see.
Authenticity is more important than speed.
Authenticity is crucial to teaching mindfully and to developing a mindful school. People (especially young people) can spot fakes! That is why there is no 'quick fix' to introducing mindfulness in schools. Our case studies speakers agreed that it is consistent, day-in-day-out authenticity that demonstrates the benefits of mindfulness to others ; this really is 'teaching mindfully' where others learn from how you are with them. So be prepared for a long haul: it is a marathon, not a sprint. Cultural change takes time to properly implement because it needs to be role modelled to be learnt. And it's okay if some people aren't keen to get on board: don't force it, don't 'oversell' and don't expect everyone to want to be involved. Your school's mindful journey will take several years to really embed, but keep going, and keep it real. Teaching mindfully will have ripple effects that can make a huge difference over time!
It's relationships that matter in education.
Teaching mindfully is about being able to build authentic connections and trusting relationships with others, forming a strong foundation for learning. Teaching mindfully enables individuals in schools to listen without judgement, to respond more openly and kindly and to share a vocabulary about human experience. Mindfulness can therefore bring richer connections within schools which can be transformative for everyone involved. And when we asked our delegates why they wanted to teach or work with young people, and how working with young people nourished them, it was relationships that were the consistent theme to their answers. Here's just a small selection:
"I am making a difference"
"To show love and grow self belief"
"They make me smile"
"Seeing the ' lightbulb' moment"
"so they can be the best they can be whatever that may be."
"To feel I am there to listen, in a way I was not listened to"
"helping holding their hand in any situation…"
"I want to teach because I love the relationships I develop with children and their families. It nourishes me because I feel my own life has value by giving to others."
"they spark joy"
"The giggles of joy"
"Being lifted up, seeing the joy in my pupils eyes when they connect and learn things."
"to believe in them"
"It's fun!"
"Their enthusiasm is contagious"
If you missed our Conference there's still a chance to catch up by purchasing access to the recorded version here, which will allow you to access the videos when they are ready.