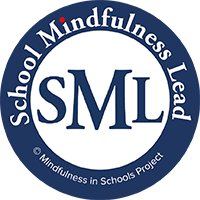 One-to-one or small group sessions for School Mindfulness Leads
What's involved?
We are committed to providing additional support to teachers delivering our curricula in schools so that children and young people have the best opportunities to access the benefits of mindfulness. We are therefore pleased to announce ongoing training for our School Mindfulness Leads in the form of one-to-one supervision or small group supervision sessions. These provide the opportunity to reflect upon and inquire about your mindfulness teaching and practice with an experienced trained mindfulness teacher and supervisor.
Unlike other experiences of supervision that you may have had, MiSP's supervision sessions focus not only on your mindfulness practice and how it impacts on your work and your everyday life, but also on your teaching of MiSP courses.
Your supervisor will be both an experienced teacher and trainer in the MiSP curriculum you have trained to teach, as well as an experienced adult mindfulness teacher and supervisor. The intention is to create a supportive forum for you and your supervisor to explore your experience of teaching and mindfulness practice. The sessions are a collaborative process, in which you may wish to include live, on-the-spot teaching practice and feedback, inquiry around issues arising in your teaching, discussion based on videoed sessions, and/or discussion about your personal practice.
To support you in getting the most benefit from your sessions, you will be given the option of completing pre- and post-supervision forms, but these are not compulsory in any way.
Interested in signing up?
These sessions have been carefully developed to nurture and develop our growing MiSP community and are available to School Mindfulness Leads who are members of the Hub and who are currently delivering these curricula in schools or other educational establishments.
If you are not currently a Hub member, we invite you to renew your membership to be eligible to attend these workshops. Membership fees start from just £25 and Hub membership now includes FREE access to our annual conference, as well as access to additional webinars, materials and resources.
Hub members will receive up to 2 free sessions lasting for up to 60 minutes each, subject to availability. Once you have confirmed your supervision booking, you will be connected with your supervisor to arrange a mutually convenient time to meet. If you require additional sessions, these can be arranged for a fee of £40 per session.
Supervision CPD certificates will be provided to all participants, and we will welcome feedback from those who attend the sessions.
Upcoming Courses
To view upcoming courses and book a place, please login to the Hub and go to this page to fill in the Supervision Request form.